Remove Broken Cable From iPhone/iPad Easily!
Imagine heading somewhere in a hurry and as soon as you unplug your iPhone, the lightning cable breaks, leaving a portion of it lodged inside the charging port! We know it's quite a frustrating situation, but no need to fret. In this article, we will tell you how to remove a broken cable from iPhone/iPad stuck inside the charging port.
But first, let's go over some reasons why lightning cables break?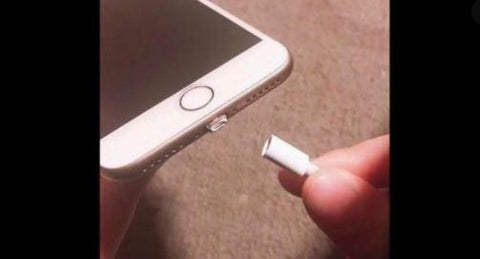 Why Do Lightning Cables Break?
If your charger broke off in your iPhone's charging port, it could be due to:
Rough usage

Excessive bending

Squashing

Tension in cable
To avoid the charging cable from frequent damage, you need to invest in high-quality and durable lightning cables that are made of nylon braided cover with bulletproof fiber and come with proper certification.
The upside of getting unparalleled charging cables is that they last longer, charge faster, withstand excessive bending, and don't tear or break off even with rough usage.
Not to forget, you won't have to go through the hassle of pulling out a broken charger piece stuck in your iPhone! This brings us to the main topic of concern...